Board Butter - 4oz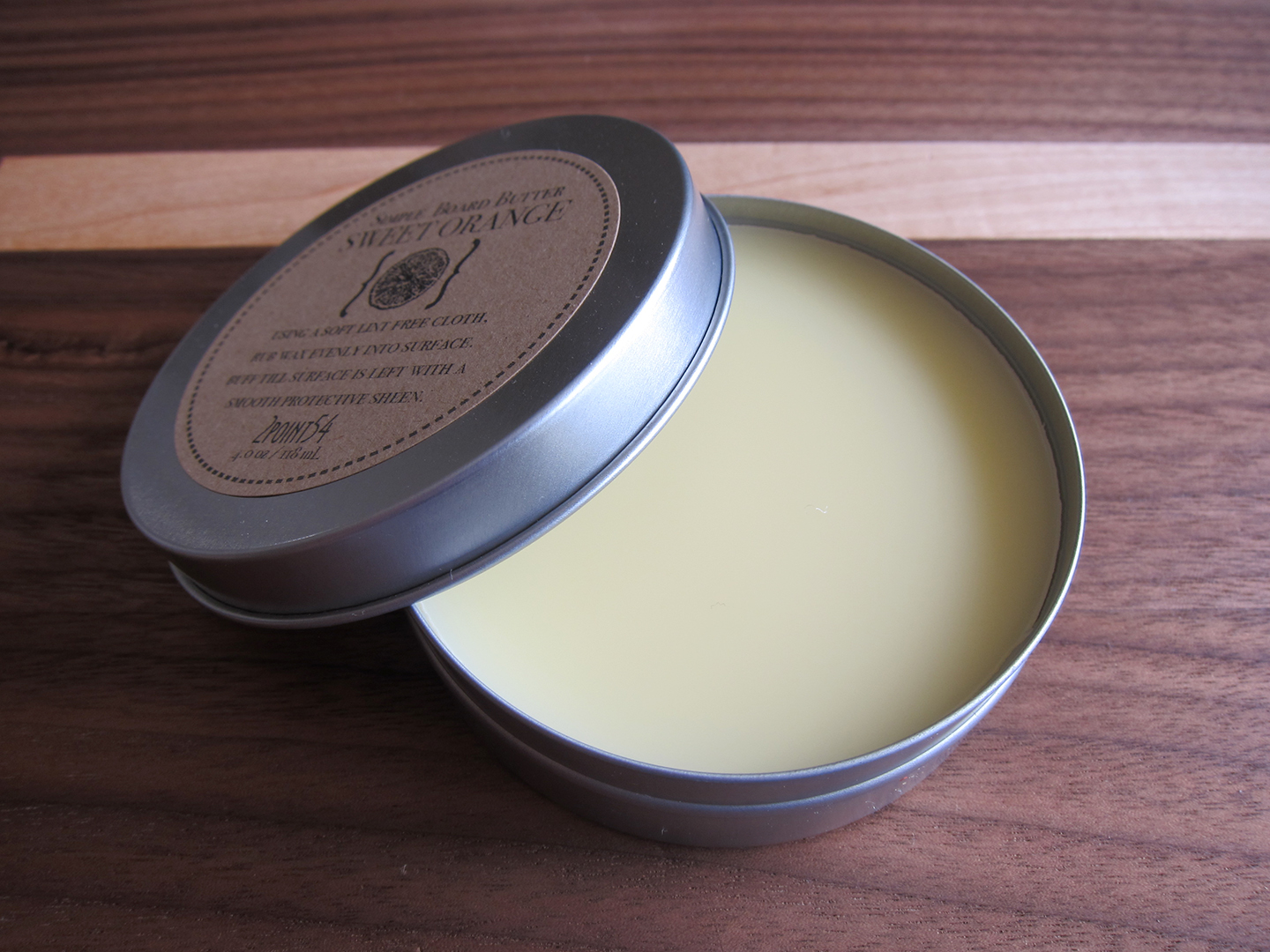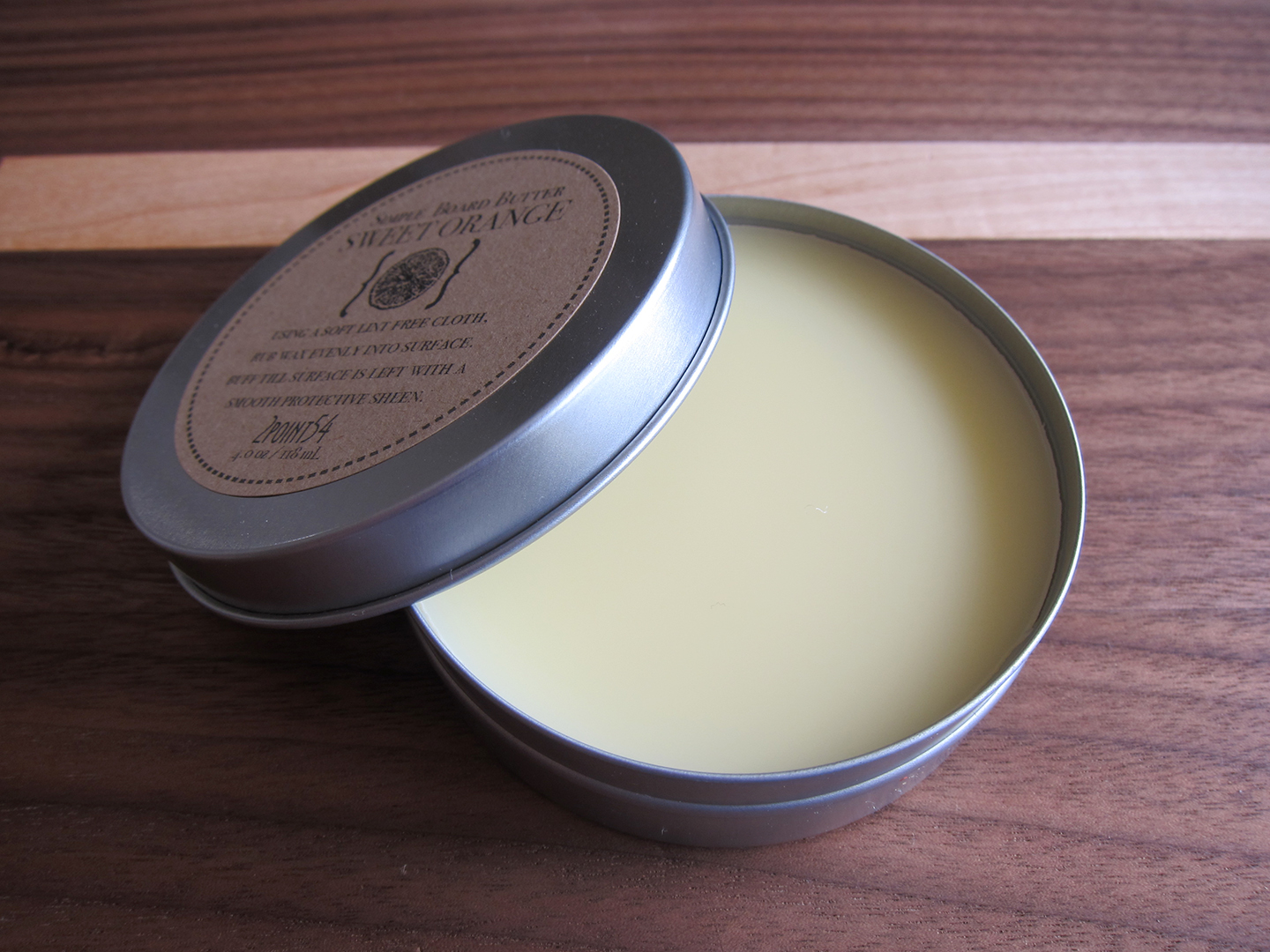 Board Butter - 4oz
Our Simple Board Butter is made from natural beeswax, organic carnauba wax, mineral oil and a dash of orange essential oil. It is easy to apply, food safe and even makes your hands feel smooth!
After being fed up with using mineral oil over and over again in attempt to maintain our knife handles and cutting boards, we came up with a great formula for a wax that restores and protects the wood products in our kitchens. The wax and oil combo provides a protective coat that helps extend the life of cutting boards and kitchen products.
A little goes a long way. Simply take a clean cloth, load it with a bit of the board butter and buff into your wood surface.
The Simple Board Butter comes in a 4oz tin with a starter cloth so you can use it right away.
We use our own Simple Board Butter on each of our cutting boards before passing them onto our customers. We are pretty happy with the results and hope you will be, too!
--NOTES--
While you can use this on any wood surface, we recommended our Simple Furniture Wax for finished furniture. The formula is better suited for surfaces that are already have a hard protective finish.