F:DO Credenza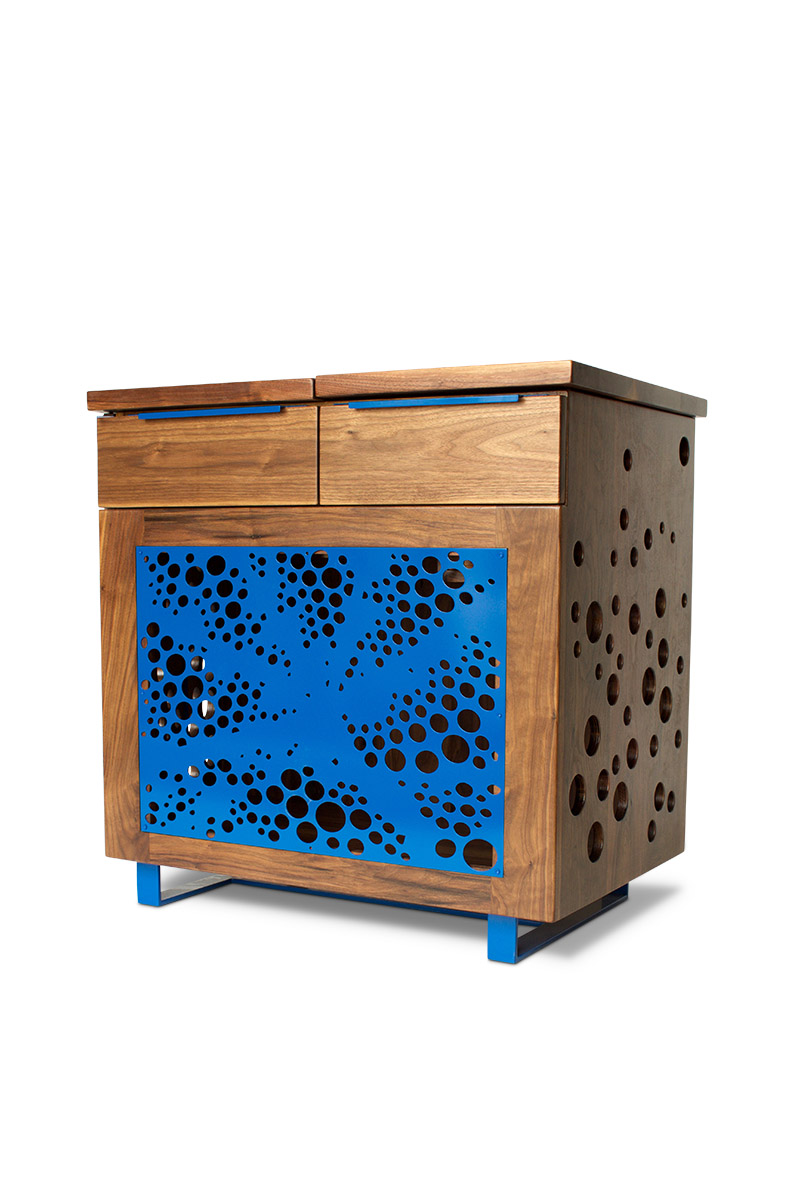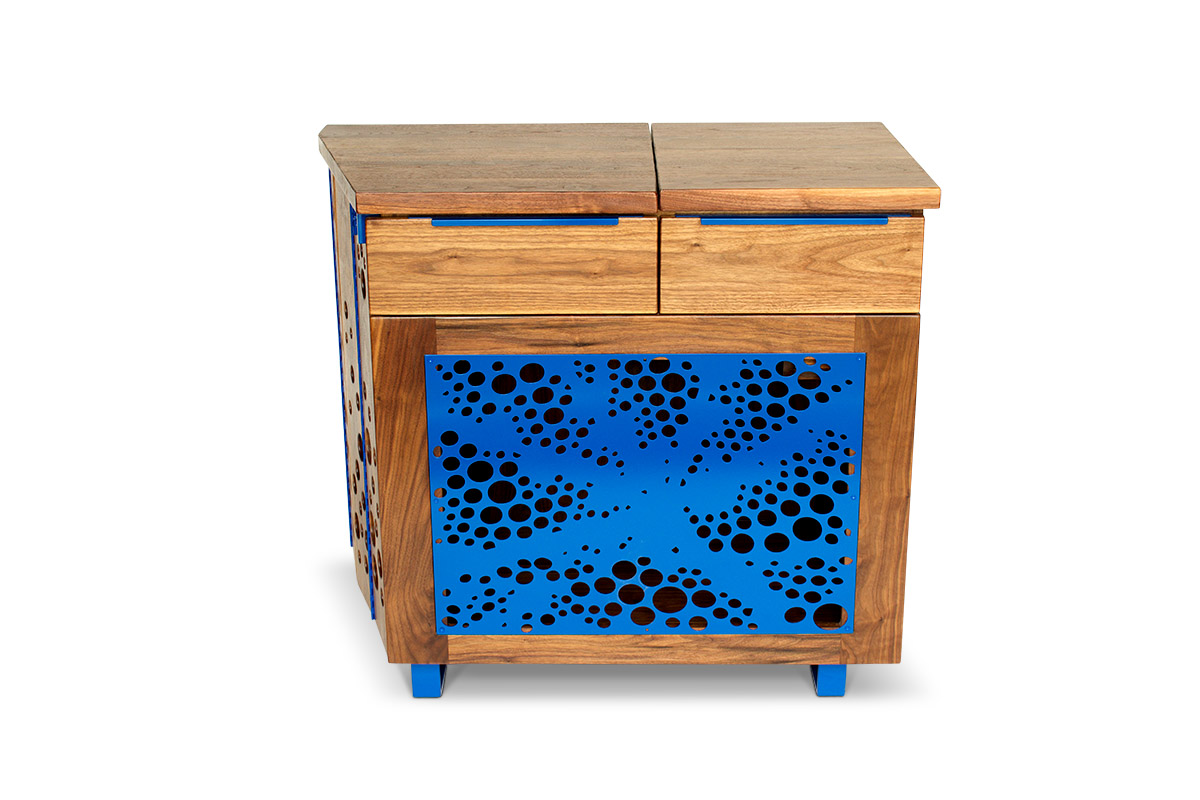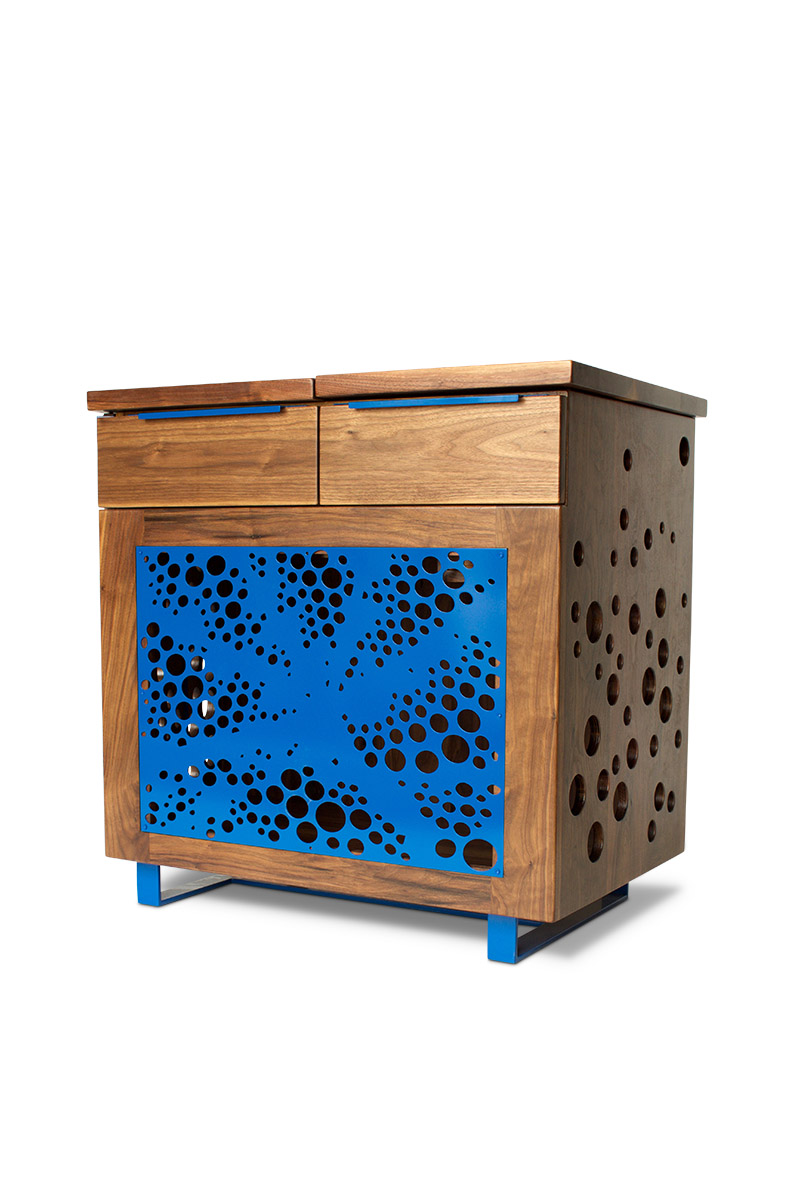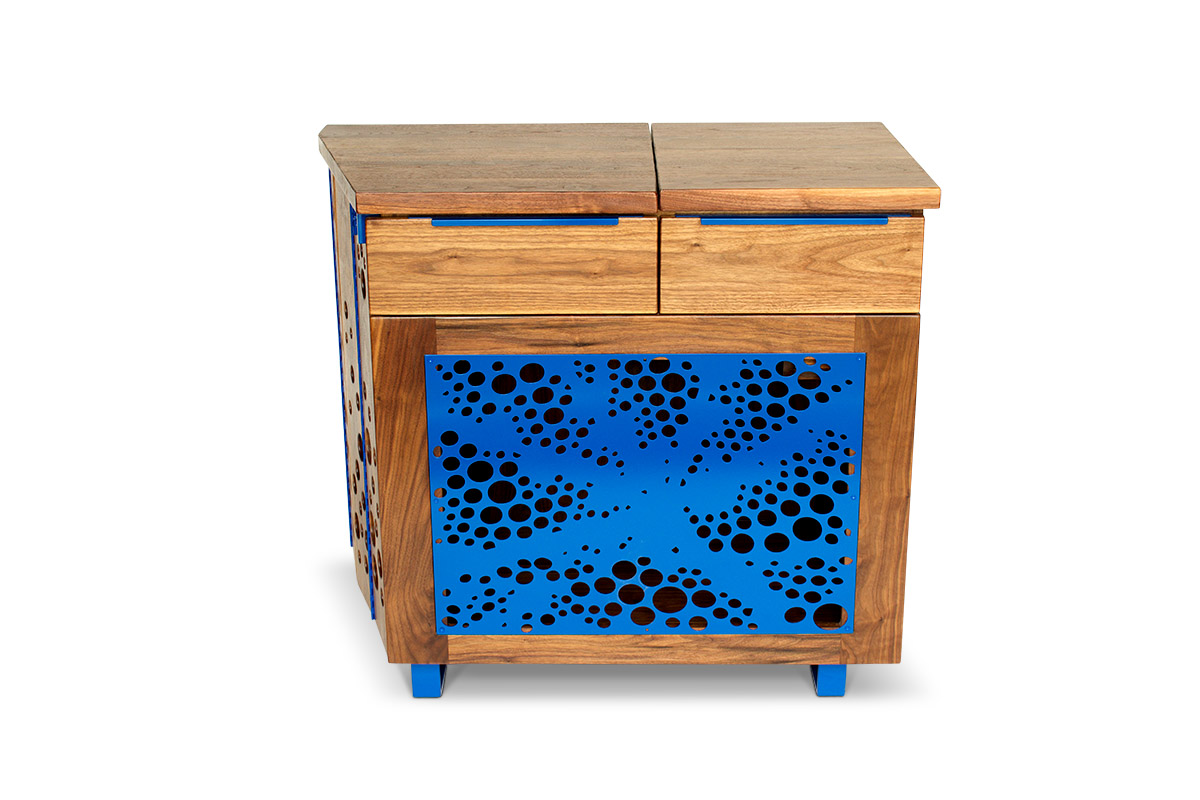 F:DO Credenza
The F:DO credenza seeks to push the boundaries of a typical "metal cage" looking kennel towards a completely functional piece of furniture that will complement any décor.
Hand crafted with a strong focus on functionality, quality and the small details, this F:DO credenza is made entirely of solid walnut, supported by a sturdy powder coated base and features an accordion "doggy door." With plenty of space allocated inside for Fido, there is still room to accommodate a drawer for storage of dog treats and leashes, as well as a modest liquor cabinet for the owner. The credenza is finished with a highly durable hard wax oil that is safe for pets and provides additional interior protection from any potential puppy accidents. From the pattern of the ventilation holes, the color of the base, style of hardware and type of hardwood this piece is entirely customizable to suit different tastes and needs.
5% of the proceeds from each F:DO credenza is donated to AARCS (Alberta Animal Rescue Society) to help fund their efforts to rescue homeless dogs and cats and to place them in their furever homes. www.aarcs.ca
Pricing will vary depending on size, material and design (unit shown is $3,595).
Shown in: Walnut+ Blue Luster
Dimensions as shown: 37" H x 42" W x 24"D.
If you have a concern about the possibility of the piece being chewed, it can be sprayed with Bitter Apple Spray to dissuade any temptation your dog may have.
Dimensions
W 36" x D 18" x H 50"
Shipping Info
Please contact us.