Shibui Live Edge Console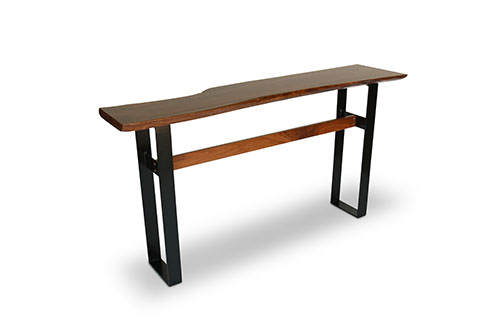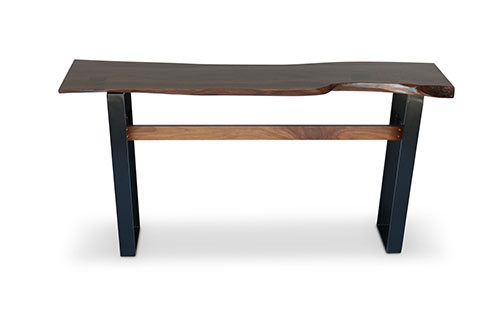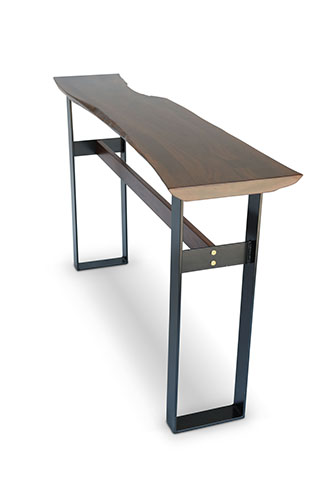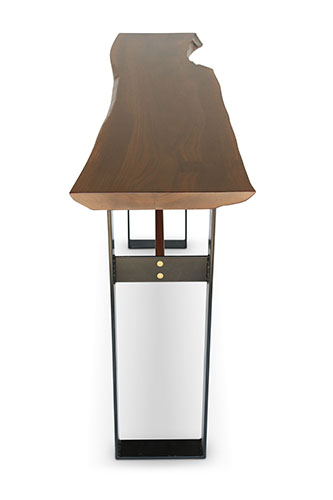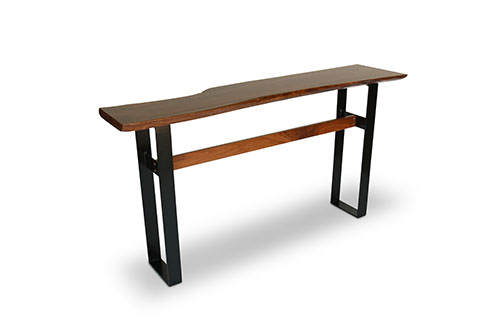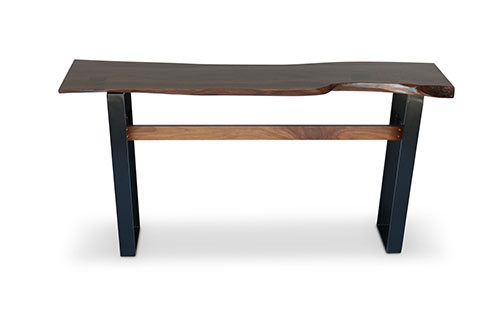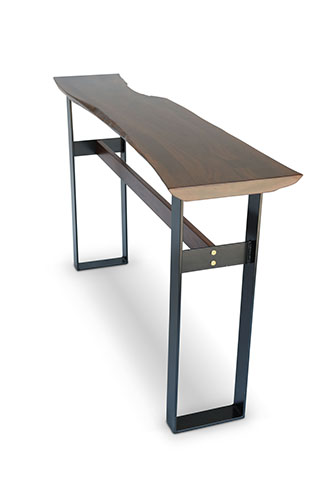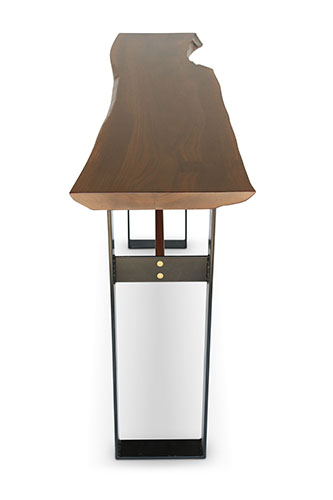 Shibui Live Edge Console
"Shibui" is a Japanese term referring to the seemingly simplistic beauty of an object that balances this with a complexity found in the finer details of it. Showing elements of mid century modern design, the Shibui Console features a clean and simple base which is meant to highlight the natural beauty of the live edge slab that it supports. Kept as natural as we can, the slabs are refined with contrasting patchwork and butterflies to eliminate insect damage, control elements of weathering and to highlight the natural figuring in the wood. The level of refinement required on each slab will vary.
Please contact us to source a slab to fit your needs/design style and the applicable pricing. Pricing will vary depending on the grade and species of slab chosen. The price for the piece as shown is $1,995.
Shown in: Live Edge Walnut + Black Matte + Brass
Dimensions: As shown 16"D x 66"L x 36"H.
Dimensions
Custom sizing available.
Shipping Info
For more information, please contact us.