C2C Bench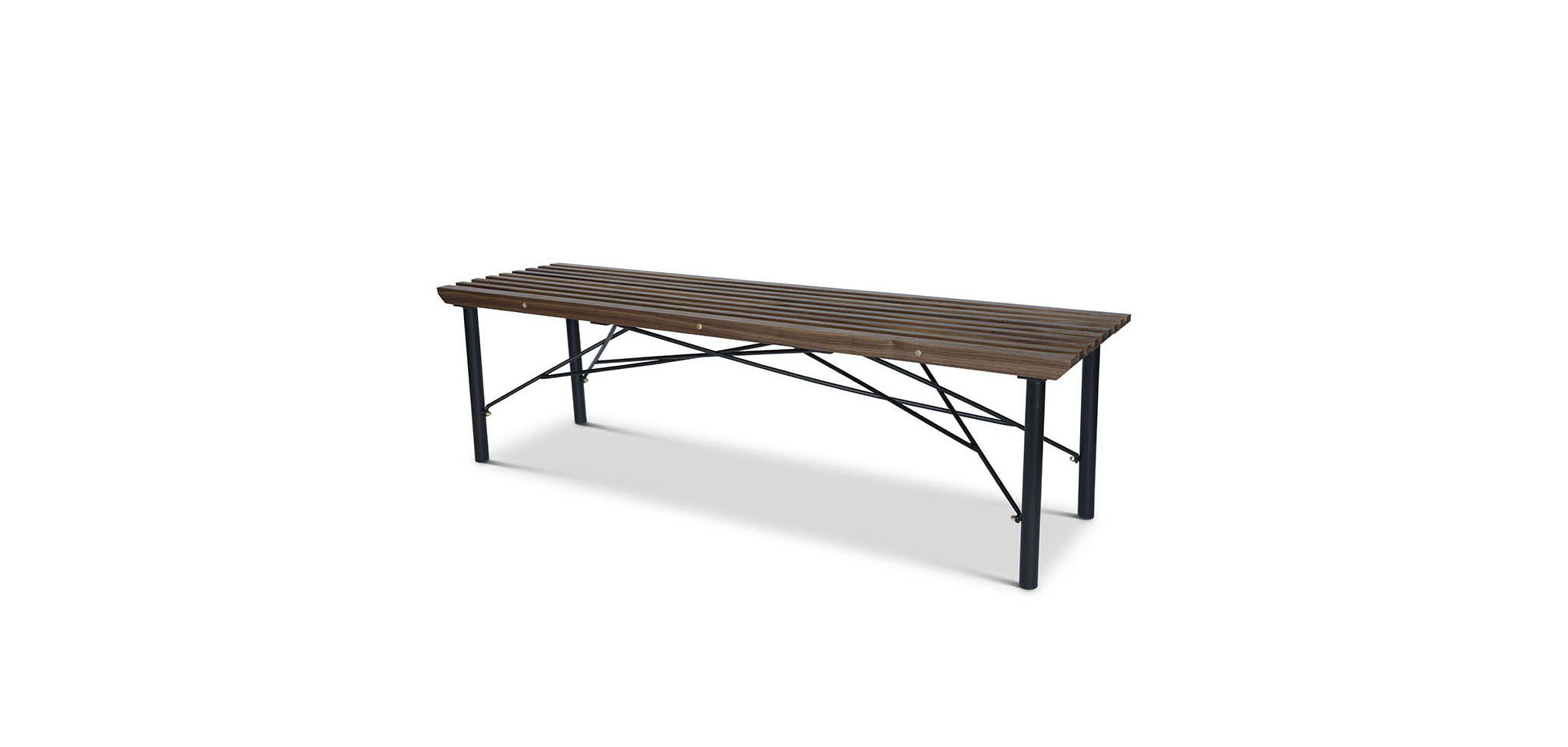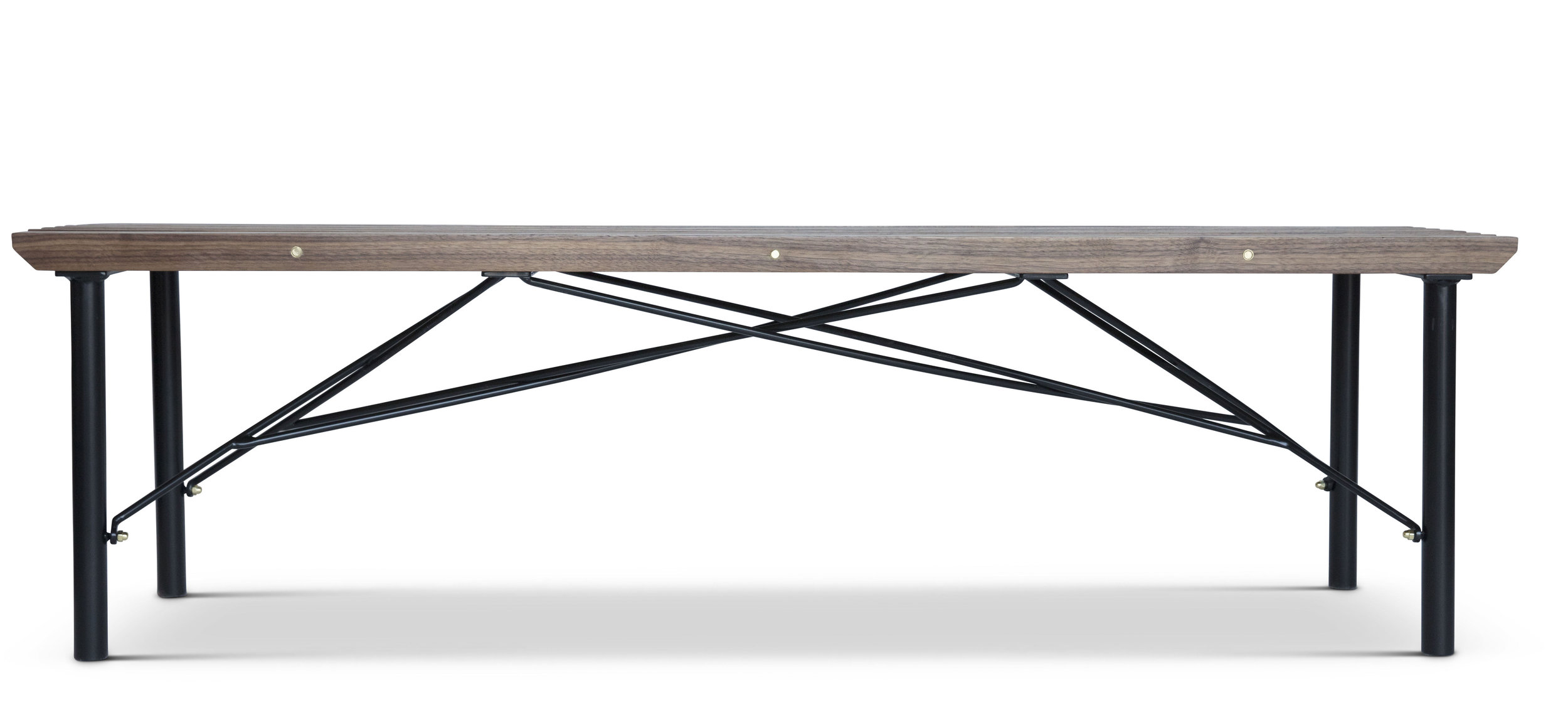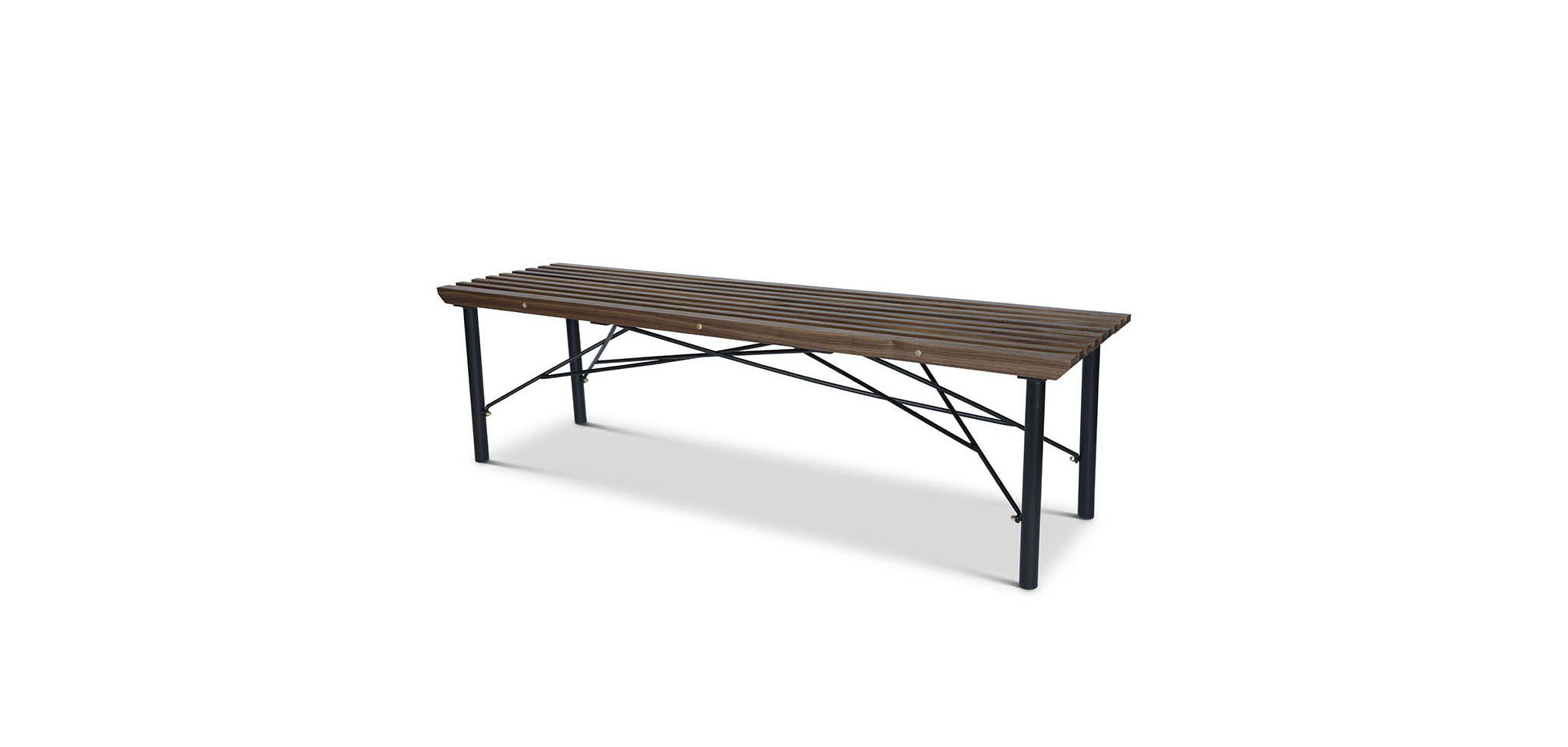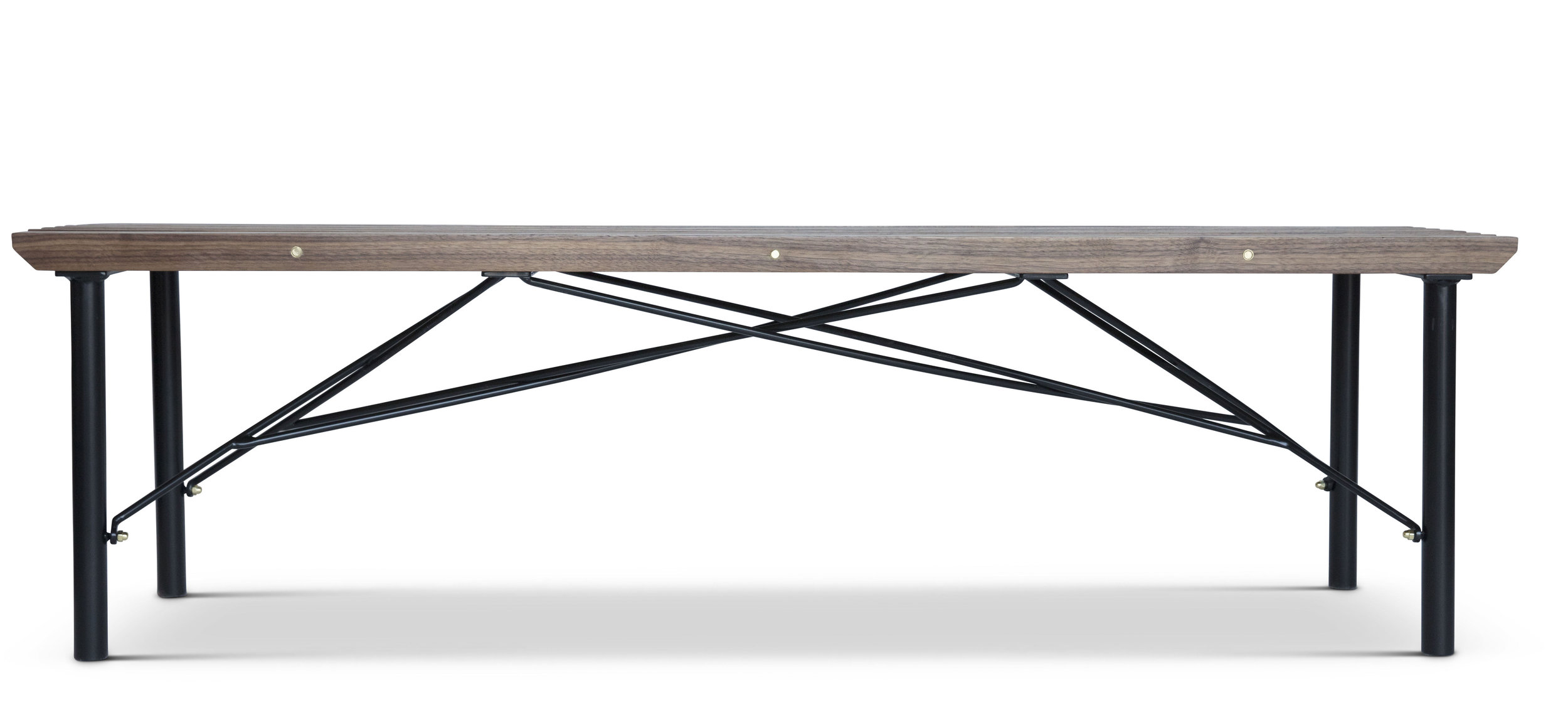 C2C Bench
The C2C Bench design was inspired by the Lethbridge viaduct train bridge, as well as the site of the last rail spike at Craigellachie, BC. Memories of the smell of old creosote soaked timbers, the sight of massive steel girders, numerous rail ties and the smooth feel of the polished steel rails that we experienced as children still remains vivid for us to this day. The C2C bench demonstrates the strength that can be created with thin linear materials and explores how different materials visually interact with each other. This bench was designed to "bridge the gap", providing an opportunity for strangers to sit, converse and find common ground.
Shown in: Walnut + Black Matte + Brass

Dimensions
16.5"W x 60"L x 18"H
Shipping Info
The C2C Bench is fully assembled and crated for safe delivery. For more information, please contact us.