Tri Console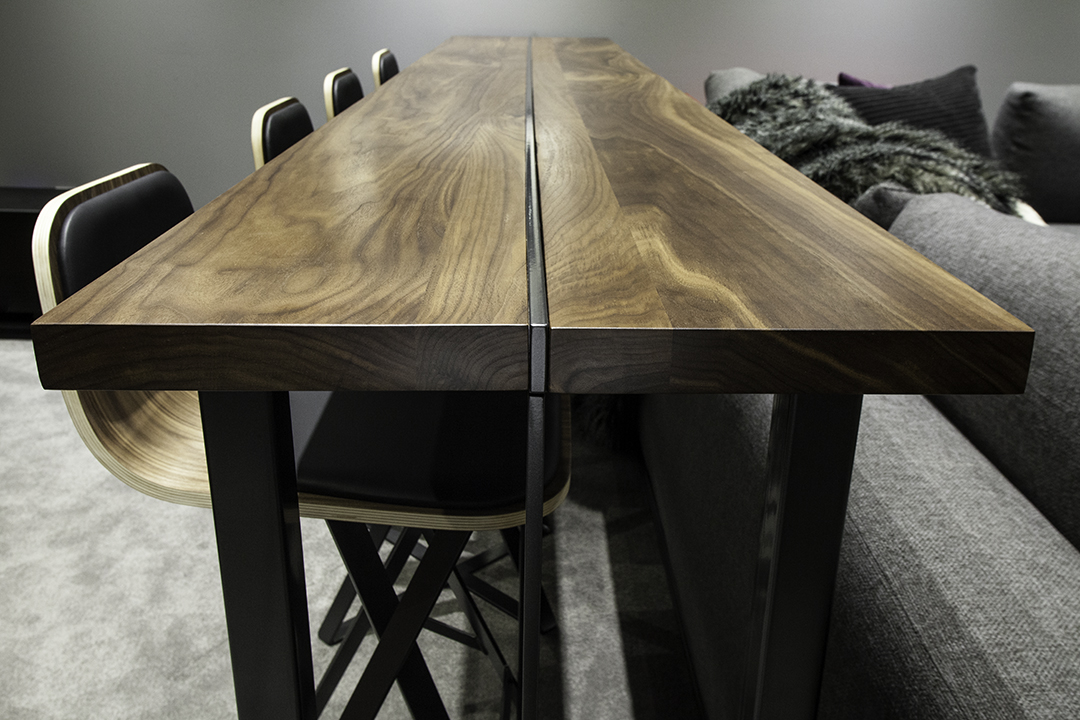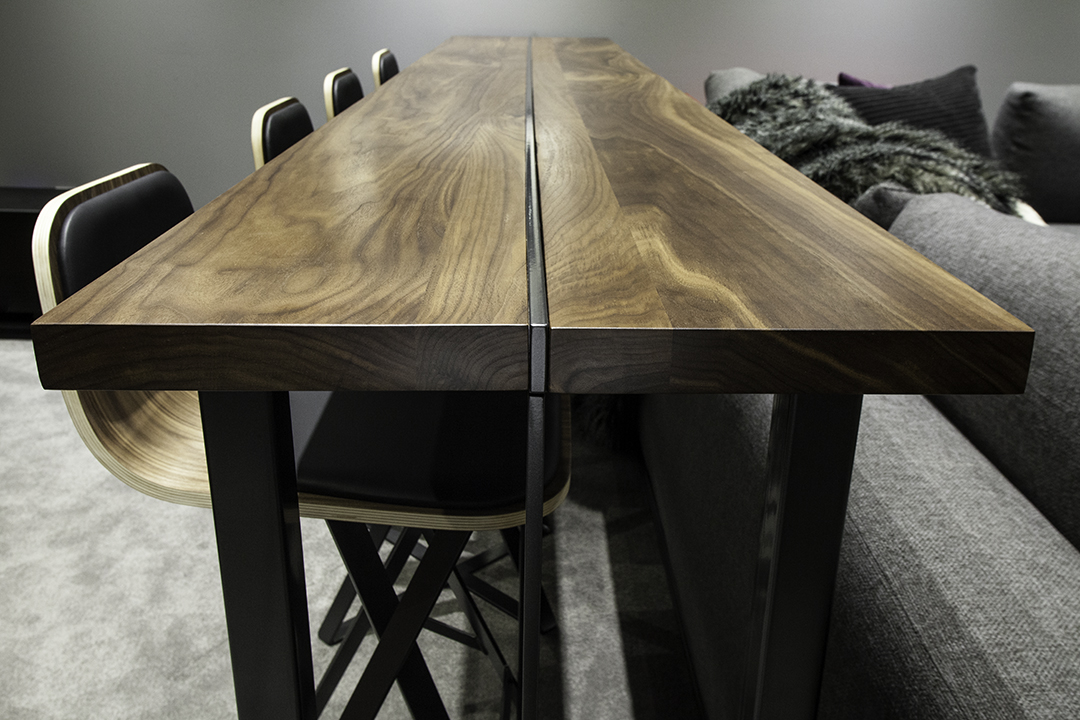 Tri Console
Tri Console is a continuation of our explorations with positive and negative space. Thick and thin lines create a profile that changes as you move around the piece.
Much like our Impartial bench, solid hardwood slabs sandwich powder-coated mild steel. The lines are then continued down the sides to the floor where the metal jogs back to the rectangular tube legs. The stretcher on the bottom not only provides stability, but also acts as a footrest if the Tri Console is used as a standalone bar.
The Tri Console works perfectly with our Trestle and Lofty Bar stools. It is a versatile piece for tight confines as well as open entertainment areas.
For custom dimensions as well as finishes, please contact us!
Shown In: Walnut + No. 7
Dimensions
Five Feet - W 18" x L 60" x H 37"
Six Feet - W 18" x L 72" x H 37"